Mejora - Equipo.
Coste: 1.
- Discard the top card of deck. If that card's cost is an odd number, deal 1 damage to a character.
"I can feel the power of the pure spirit resonating in this orb." Mother Talzin
Matt Bradbury
Way of the Force #14.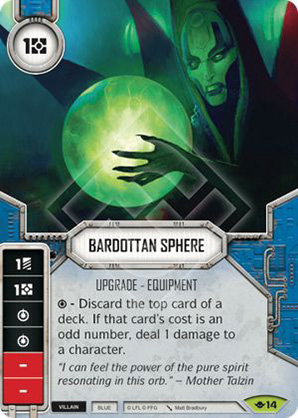 Aún no hay reseñas para esta carta.