Personaje - Líder.
Puntos: 10/13. Vida: 10.
- Turn another of your dice to any side. If you control the battlefield, you may resolve that die, increasing its value by 1.
"They flight so hard to gain so little."
Mark Bulahao
Way of the Force #18.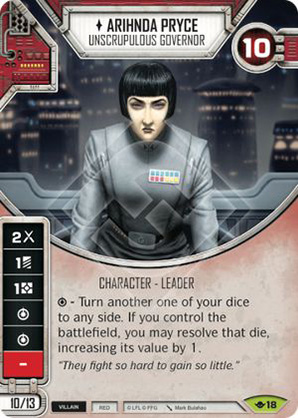 Aún no hay reseñas para esta carta.