Personaje - Granuja - Líder.
Puntos: 12/16. Vida: 12.
- Deal indirect damage () to an opponent equal to the number of your dice showing a special () (including this die).
"There will be no bargain."
Matt Bradbury
Way of the Force #36.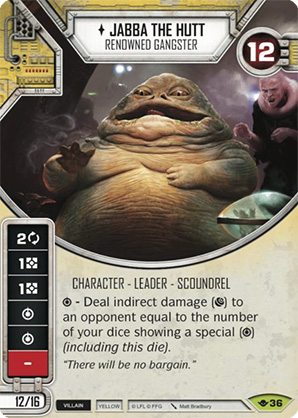 Aún no hay reseñas para esta carta.