Villano
.
Pícaro
.
Legendaria
.
Mejora - Capacidad.
Coste: 2.
- Deal 1 damage to an opponent's character. If that damage was not blocked, you may move an equipment or weapon from that character to another one of that opponent's characters.
Matt Bradbury
Way of the Force #51.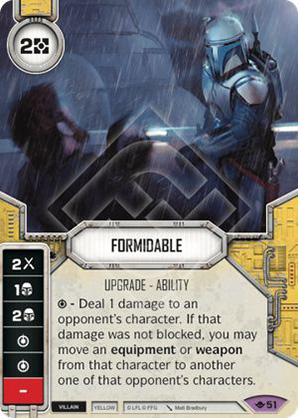 Aún no hay reseñas para esta carta.