Héroe
.
Mando
.
Legendaria
.
While this upgrade is on Rex, your copies of it are non-unique.
After you activate attached character, if you control the battlefield, you may activate one of your characters.
Jacob Atienza
Way of the Force #87.
Usado como dado paralelo por: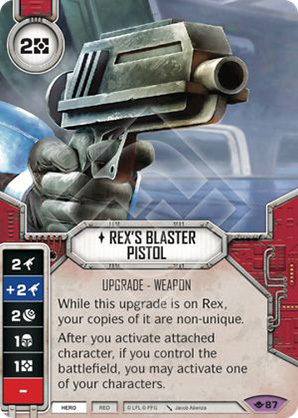 Aún no hay reseñas para esta carta.