Mejora - Equipo.
Coste: 1.
Action - Return this upgrade from play to its owner's hand.
"Try them on, Grappling line, paralyzing darts, repulsor. All designed to combat the abilities of the Jedi". Fenn Rau
Martin de Diego Sádaba
Way of the Force #143.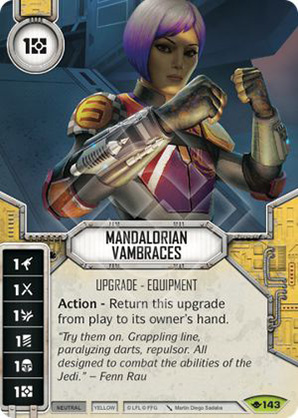 Aún no hay reseñas para esta carta.