Villano
.
Fuerza
.
Infrecuente
.
Esta carta ha recibido una errata
Action - Exhaust this support to heal 1 damage from a Blue character and place 1 card from your discard pile on the bottom of your deck. Then spot Darth Vader to draw a card.
Mark Molnar
Across the Galaxy #10.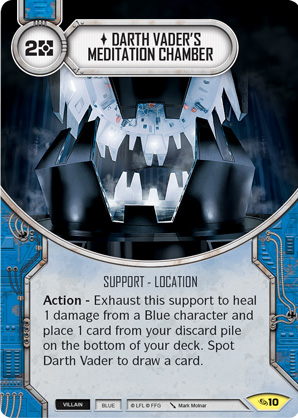 Aún no hay reseñas para esta carta.