Personaje - Piloto.
Puntos: 9/12. Vida: 9.
After you activate this character, you may remove one of your vehicle dice showing ranged damage () to place that damage on a vehicle in play. Then discard that vehicle if it has damage on it equal to or more than its cost.
Florian Devos
Across the Galaxy #19.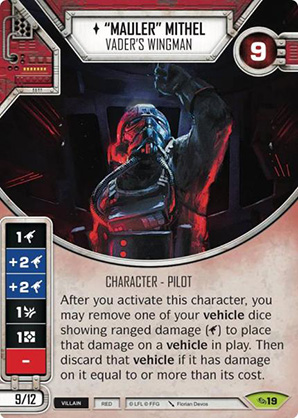 Aún no hay reseñas para esta carta.