Personaje - Ingeniero.
Puntos: 8. Vida: 8.
After you activate this character, you may look at the top 4 cards of your deck, reveal a mod from among them, and add it to your hand. Place the rest of those cards on the bottom of your deck in any order.
Jacob Murray
Across the Galaxy #75.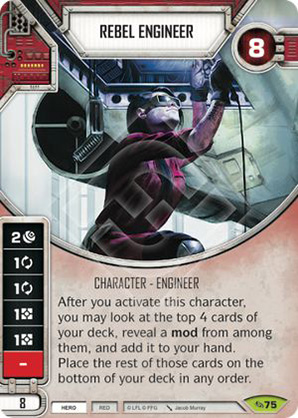 Aún no hay reseñas para esta carta.