Héroe
.
Mando
.
Legendaria
.
Apoyo - Droide.
Coste: 1.
Action - Spot a vehicle support to attach this card to it as a mod upgrade (discard all upgrades on this card). If that vehicle is Black One, ready it. Use this action only once per game.
Jeff Lee Johnson
Across the Galaxy #84.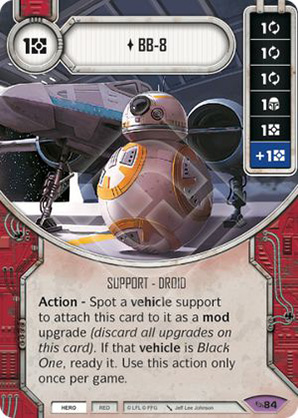 Aún no hay reseñas para esta carta.