Personaje - Droide.
Puntos: 8/11. Vida: 8.
Before this character is defeated, spot a vehicle support to attach this card to it as a 0 cost mod upgrade. If that vehicle is the Millennium Falcon, ready it.
If this card would leave play as an upgrade, set it aside instead.
Ameen Naksewee
Across the Galaxy #91.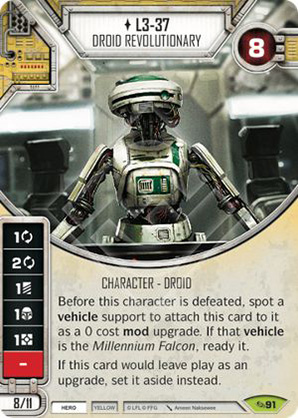 Aún no hay reseñas para esta carta.