Héroe
.
Pícaro
.
Legendaria
.
Apoyo - Vehículo.
Coste: 6.
After you play this support, you may search your deck or discard pile for Escape Craft (102) and attach it to this support as a mod upgrade (without paying its cost). If you searched your deck, shuffle it.
Timothy Ben Zweifel
Across the Galaxy #103.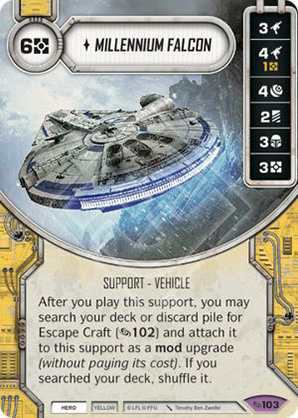 Aún no hay reseñas para esta carta.