Villano
.
Fuerza
.
Legendaria
.
Personaje - Sith - Líder.
Puntos: 14/18. Vida: 10.
This character has +1 health for each ability on it and those abilities do not count toward its upgrade limit.
Power Action - Roll a die on an ability on this character into your pool.
"Experience the full power of the dark side."
Convergencia #2.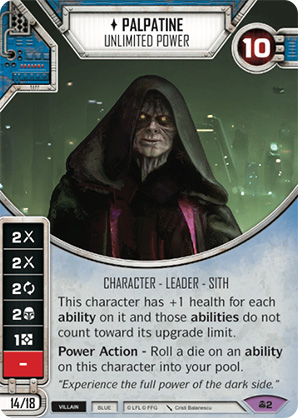 Aún no hay reseñas para esta carta.