Personaje - Scavenger.
Puntos: 9/11. Vida: 10.
Power Action - Choose 3 cards from your discard pile. Then an opponent adds one of those cards to your hand. Set the other 2 cards aside.
"Without the Jedi, there can be no balance in the force."
Convergencia #55.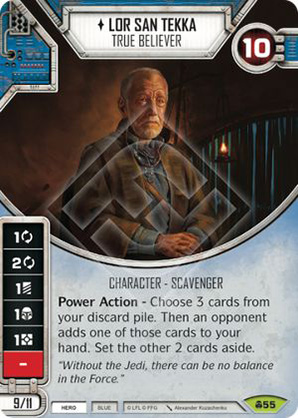 Aún no hay reseñas para esta carta.