Neutral
.
Pícaro
.
Legendaria
.
Personaje - Granuja - Líder.
Puntos: 14/18. Vida: 12.
You can include up to 2 villain cards and up to 2 hero cards in your deck (following other deckbuilding restrictions).
Power Action - Resolve up to 3 of your scoundrel dice showing the same symbol for free.
Audrey Hote
Convergencia #141.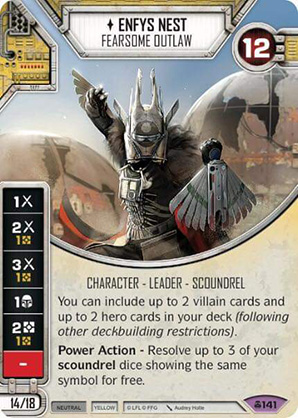 Aún no hay reseñas para esta carta.