Villano
.
Fuerza
.
Inicial
.
Personaje - Sith - Líder.
Puntos: 11/13. Vida: 9.
Power Action - Play a Blue card from your hand (paying its cost). Then force an opponent to discard a card from their hand.
"A wise master does not reveal all his secrets at once."
Javier Charro Martinez
Allies of Necessity #1.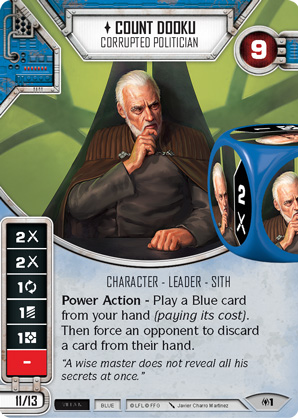 Aún no hay reseñas para esta carta.