Villano
.
Fuerza
.
Infrecuente
.
Desventaja - Curse.
Coste: 3.
Discard this downgrade from play if you do not control a witch.
Action - Exhaust this downgrade to resolve one of attached character's character dice as if it were in your pool.
Spark of Hope #8.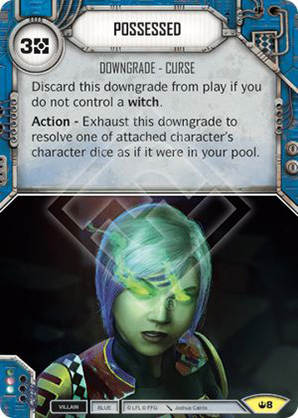 Aún no hay reseñas para esta carta.