Héroe
.
Pícaro
.
Legendaria
.
Personaje - Granuja.
Puntos: 9/12. Vida: 10.
Power Action - Turn one of your scoundrel dice showing a resource () to any side. If it is a Wookiee die, you may resolve it for free.
"Some things never change."
Ryan Valle
Spark of Hope #96.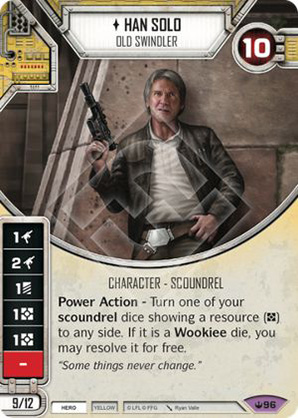 Aún no hay reseñas para esta carta.