Personaje - Jedi.
Puntos: 17/20. Vida: 15.
Parallel die Luke Skywalker (35).
Power Action - Either give this character 2 shields, or remove 2 shields from him to deal 2 damage to a character. If this character has 3 or more Blue upgrades, you may do both in any order.
Audrey Hotte
Transformations #4.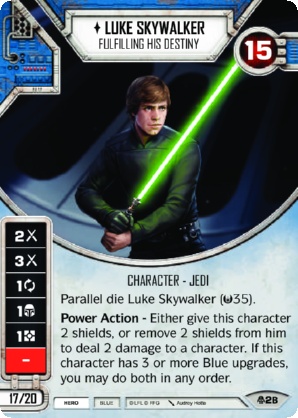 Aún no hay reseñas para esta carta.