Personaje - Piloto - Granuja.
Puntos: 10/13. Vida: 12.
Piloting. Parallel die Han Solo (46).
After you activate this character, remove 1 resource from him to gain 1 resource.
After this character is defeated, lose all of your resources. Each opponent gains that many resources.
Transformations #16.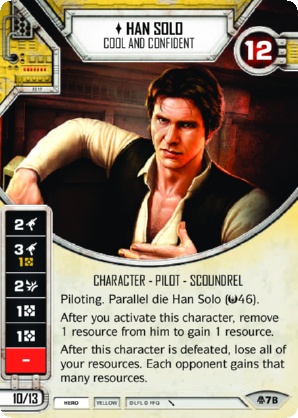 Aún no hay reseñas para esta carta.