Play only if you spot a Jedi. This support enters play exhausted.
Action - Exhaust this support, discard it, and remove any number of shields from your characters to resolve that many of your Blue dice in any order.
ARH
Faltering Allegiances #35.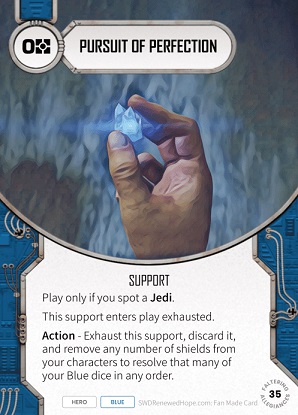 Aún no hay reseñas para esta carta.