Neutral
.
Pícaro
.
Inicial
.
Personaje - Scavenger - Ingeniero.
Puntos: 10/13. Vida: 11.
After setup, you may shuffle up to 6 set-aside non-character droids into your deck (ignoring deckbuilding restrictions).
After you play a droid, you may deal 1 indirect damage to an opponent.
CosmicNewt
Redemption #90.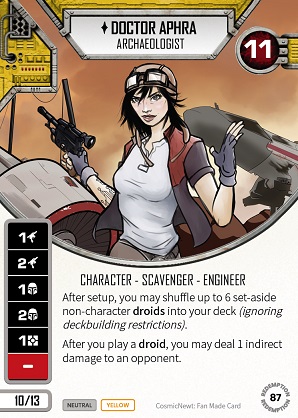 Aún no hay reseñas para esta carta.