Personaje - Líder.
Puntos: 9/12. Vida: 7.
After setup, give 1 shield to each of your characters.
After this card was flipped, shuffle 2 set-aside copies each of Motivate (79) and Help me Obi-Wan Kenobi (45) into your deck.
"Somebody has to save our skins."
Terry Dodson © Lucasfilm
Eternal Conflict #44.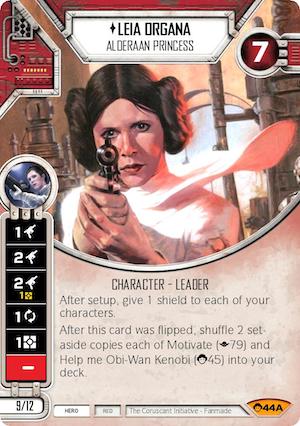 Aún no hay reseñas para esta carta.