Apoyo - Vehículo.
Coste: 2.
Your Trace Martez has Piloting.
- Place 1 damage on this support to deal damage or give shields to a character equal to the number of damage on this support. Then, if this support has 3 or more damage on it, discard it from play.
© Lucasfilm
Parting Words #23.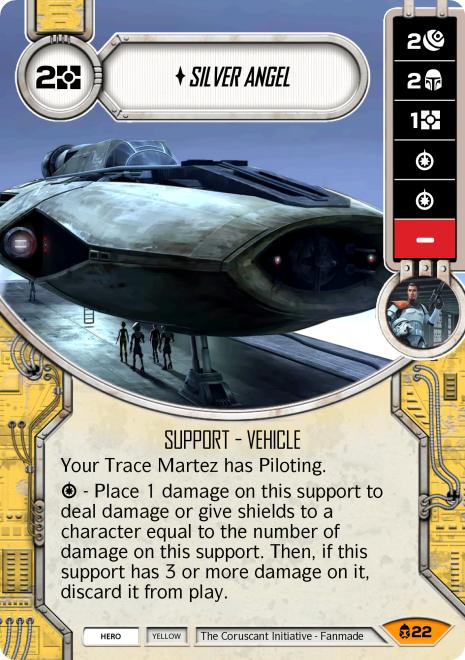 Aún no hay reseñas para esta carta.