Personaje - Líder.
Puntos: 9/12. Vida: 10.
Decrease the cost of the first title you play each round by 1.
- Choose a subtype. Reroll any number of dice with that subtype. You may turn one of those dice to any side.
Spark of Hope #76.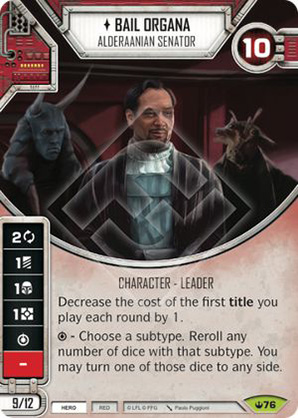 Aún no hay reseñas para esta carta.