Héroe
.
Mando
.
Legendaria
.
Personaje - Droide.
Puntos: 8/10. Vida: 8.
After you activate this character, you may resolve one of your dice, increasing its value by 1 if you spend 1 resource or spot R2-D2.
"R2-D2, you know better than to trust a strange computer."
Audrey Hote
Spark of Hope #77.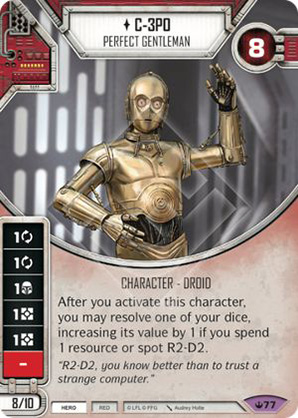 Aún no hay reseñas para esta carta.