Villano
.
Fuerza
.
Inicial
.
Personaje - Líder - Inquisitor.
Puntos: 14/17. Vida: 13.
Team Up 1: Each other Inquisitor.
- Deal 1 damage to a character and resolve one of your character or upgrade dice showing damage, increasing its value by 2 if an opponent has one or more dice showing a blank.
ARH
High Stakes #4.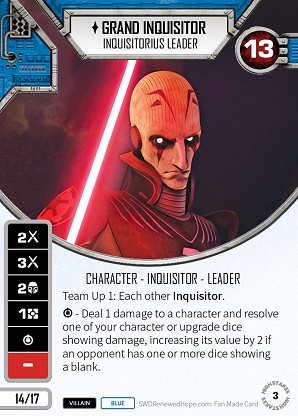 Aún no hay reseñas para esta carta.