Villano
.
Fuerza
.
Inicial
.
Play only if you spot an Inquisitor.
Increase damage dealt to attached character by 1.
After the upkeep phase begins, attached character's owner may discard this downgrade to deal 5 damage to an opponent's Inquisitor.
ARH
High Stakes #5.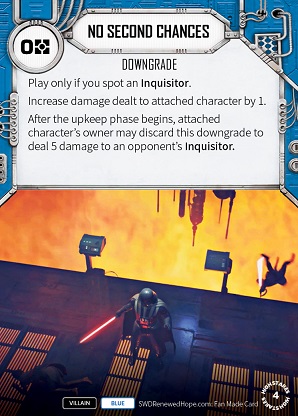 Aún no hay reseñas para esta carta.